Estimating the project is one of the greatest challenges, with or without fancy project management tools, that a manager will face. Here are three areas where we've seen estimates fail and how we've avoided doing the same.

In You Really Can Know If Your Project Management Estimates Are Accurate, I give an example of how using just averages may be able to improve your estimating. Improving your estimating means that what you estimate is very close to what happens. Many folks find this very difficult to do. I've observed that it is often difficult for three factors:
1. Predicting the future
2. Remembering the past
3. Keeping it all organized
Let us look at each area in more detail.
Predicting The Future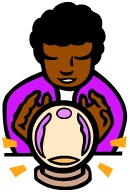 This is what estimating is all about. Predicting what it is going to take to do something. If we have never done it before then this can be a real stressful challenge. While I've significant experience as a software development manager, in a new environment for example all my experience may not do me a lot of good. In one case I was asked to estimate (actually, to confirm an estimate) of how long it would take to develop a whole new customer care system. I was brand new and had no idea. I could have walked through all the details and then used my experience to tweak it. I knew from experience that it would be truly a random walk of logic. Instead, I asked all the "old timers" how long it took to initially develop the current customer care system. Their answer? About two years. Do you know what my estimate was? Yes, two years. This of course was twice the current accepted estimate. We never did write a new customer care system. We just bought another company who had developed something we liked. It took us about a year that way.
While unexciting appearing, using past performance to predict our future performance often works better than many conventionally detailed approaches. (See Get The Schedule Right! for more examples.) This is especially true for organizations which regularly have multiple projects in a year (e.g., software, consumer electronics).
Remembering The Past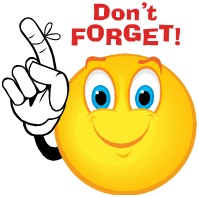 The one insight I've always leaned on is that most project mistakes are errors of omission. If we remember what we did, we will often be able to do it again and not have to scramble to recover from missing something critical. The trick in any large project is to try and remember everything that was done in the past and to learn from it. This is very hard, and the source of most of what goes wrong.
To help reduce the errors of omission, I would find myself digging through the past records of completed projects. I would look at every project I could get my hands on, even if it was not that similar to my project. Records such as meeting minutes were often much more useful than project plans. The meeting minutes generally showed what came up and what happened over time. Project plans (Microsoft Project, budget, etc.) too often were the "last" version of the project and didn't show how the project had changed over time. This "changed over time" view of a project provides incredible insight into the real dynamics of most projects.
Another part of what goes wrong is we often remember things optimistically or, just as often, assume we will not make all the mistakes that were made in the past. I've never found that to be the case. Even in my example above, asking the "old timers" how long things took, I specifically didn't ask them what needed to be done. I just asked enough of them to get a consensus average on how long it took. I knew it was easier to remember when they started and when they ended then it would be to recall all the details between those two dates. Many also could remember that it took about twice as long as they had originally planned. The profound insight here is that the duration, two years in this case, provides a time-frame that had a high probability of encompassing all the time needed. Why? Because a real project, to do what we needed to do, was truly accomplished in that time frame. It was doable. We did it in the past. Assuming it will be done in half the time because we'll avoid all the problems we had before is too often just wishful thinking.
Remembering the past does not necessarily mean knowing all the details. Using the overall duration of an effort or of major milestones completed in the recent past, helps to ensure our team will have the needed time to do it right in the current project.
Keeping It All Organized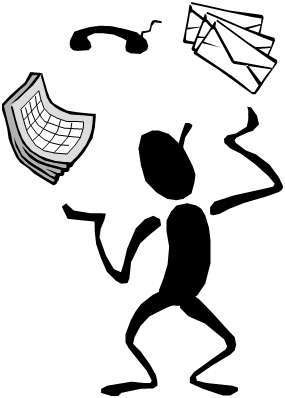 How do we normally plan a project? We have multiple meetings and research efforts to work out all the details. From these details we estimate how long something will take and how much it will cost. From there we string together all our details into a project plan. Using the project plan, we control and track the effort and take remedial actions when things don't go as planned. Sounds simple. Easy to do.
What are we really doing when we plan? We go to our experts, who hopefully know what they are doing, and get certain key milestones from them. These key milestones represent, ideally, a value added point in the project. A point where something useful and hopefully demonstrable, has been accomplished. How do the experts do their part of the project? Each of their departments usually have an established process for planning and doing the work. Rarely does a project plan ever capture the details of how these experts and their departments do the job. To the plan, it is just a black box. It shows a duration for a task (or maybe a range of soonest to latest) and at the end of the task, something useful to others has been completed.  The key point is that we must rely on our experts to actually know what needs to be done. The plan can never have all these details.
So how do we help our experts and ourselves keep it all organized? Many project managers (and managers in general) "help" by persistently asking the experts if they have done their job today. Useful? No. Instead we should help by ensuring the teams have the resources (time, money, information) they need to get their job done. While this seems obvious, I've observed that many struggling organizations have a tendency to substitute additional oversight (meetings, reports, metrics) in lieu of providing the needed decisions, resources and removing impediments. The curious notion that is often employed is that if we can just watch the experts closely, we can tell them what to do so they don't need as much resources and can avoid problems. Gee. Maybe we got the wrong people designated as the experts?  I've never seen more oversight fix an organization that regularly struggled with delivering projects as planned.

Effective project management estimating can be a challenge. Most failed projects, in my experience, have failed due to poor estimating (and managing to those estimates) and not due to poor execution by our teams. Getting these three areas right of predicting the future, remembering the past and keeping it all organized have helped us get projects and organizations to consistently deliver as planned.